Coordinating "Piggyback" Transactions
Monday, June 19, 2017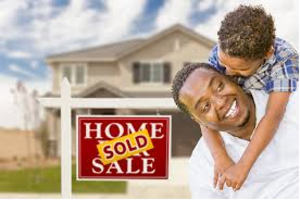 June is the peak of the homebuying season. Planning a purchase to coincide with the sale of your home or condominium unit as often occurs this time of year requires coordination and communication.
To take some of the stress out of this process, it is helpful to understand the details. A "piggyback transaction" involves selling a property and using the proceeds from the sale to purchase a new property. Piggyback transactions, also known as "back to back" transactions, usually start with the closing for the sale taking place in the morning (typically before 10 AM), and the closing of the purchase occurring in the afternoon (typically after 12 PM). This allows time for the sale closing attorney to conduct the closing, go to record (meaning recording the deed and mortgage with the appropriate county Registry of Deeds), and then wire the net proceeds to the purchase closing attorney. Once the purchase closing attorney has conducted their closing and received all funds, then they can go to record as well, completing the transaction. When navigating a piggyback transaction, a client may encounter multiple professionals and other parties involved in the process. Additionally, sometimes the Buyer of the clients home has their own piggyback transaction as well. Therefore, there are a number of factors to consider:
The Attorney's Job
Most clients who experience a smooth piggyback transaction attribute it to having good communication and coordination between the lender, attorney and real estate broker.
It is best to hire an experienced attorney to handle both transactions. A skilled attorney will line up the two mortgage contingency deadlines. This ensures that the buyer will obtain a firm loan commitment as soon as possible. The attorney will also ensure that there is enough time to fix any potential problems such as defective title. It is important for an attorney to issue spot potential problems in order to resolve them well in advance of the closing. An attorney who is prepared can always ask for extensions or other work-arounds for problems that may arise.
The Closing Day
As the closing day approaches, clients may begin to feel overwhelmed. Many clients are juggling the move with finalizing conditions with their lender, and receiving instructions from their attorney. In order to ensure a smooth closing, our firm provides the option for clients to sign a Power of Attorney for their sale so they do not have to attend that transaction. The clients then only have to attend their purchase transaction, which takes approximately one hour. Our office uses the e-filing system, Simplifile, so that clients do not close at the Registry of Deeds (where you have to pay to park, the air conditioning is unreliable, and in some counties, you have to stand in line and go through a metal detector and search in order to enter the building), but rather in our office or at the broker's office.