2019 Real Estate Market Outlook
Friday, January 11, 2019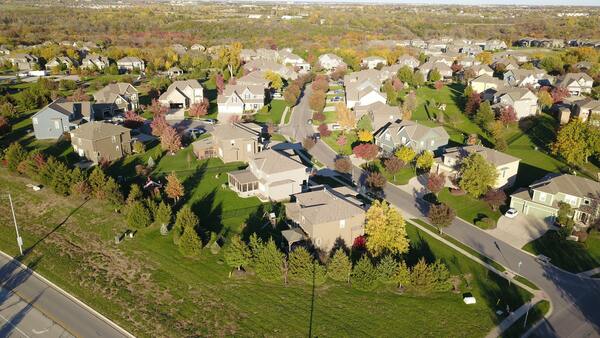 Considering the financial markets volatility, the 2019 financial year has started off on an improved note led by the decrease in interest rates and the rebounding stock market. This paints an optimistic picture of what could be in store for the real estate market in 2019.
Although pundits are once again talking about a softening of the real estate market, there are noteworthy signs that point to a positive year when it comes to real estate, both with transactions and appreciation. According to Freddie Mac, the average 30-year fixed rate has dipped to 4.51 percent, bringing the rates back to where they were in May, 2018. During this time in 2018, inventory was at it lowest in parts of the country, according to the Massachusetts Association of Realtors. Additionally, in May, the median price of homes in the state rose over the $400,000 mark for the first time in 2018. These improvements, while not a direct correlation to interest rates, do positively influence consumer confidence and stimulate the market with refinances. The stock market has seen an 8% surge since Christmas, which will also contribute to an increased sense of consumer confidence.
While it is expected that inventory is always thin in the winter, the (relatively) mild winter weather in the Northeast (to date) and an active pool of buyers, due to the lower inventory available, makes January a great time to list a home or condominium. Historically, buyers who are out shopping in the winter have a motivation for which cold, sleet and snow will not stop them from pursuing their home search and thus, equates to more serious buyers who are ready to make decisions quickly.
Additionally, for buyers, purchasing earlier than anticipated carries the advantage of eliminating much of the competition that is prevalent in the spring market. Submitting an offer prior to the onslaught of buyer competition that materializes during the spring market carries three distinct advantages; first, it allows the buyer to take advantage of lower interest rates, second, there is a greater likelihood of getting the offer accepted, because the buyers have fewer people to bid against and, last, but not least, it affords a buyer the opportunity to include contingencies (e.g., finance and inspection) that might not be favorable to winning the bid when going up against many other bidders.
So, while the news can be confusing, all key indicators point to a strong year in real estate for 2019, which, as the year unfolds will continue to increase confidence to fuel the market even more.