Understanding Permits
Wednesday, December 12, 2018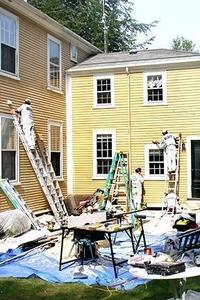 When purchasing a house or condominium, it is a good idea to check with the municipality to determine if there are any open permits on the property. Most municipalities have an on-line database, which makes the research easier. If a permit is located, then it is reasonable to request that the Seller remedy the issue. Possible outcomes of a request include: -Seller to make any necessary repairs and the municipality signs off and closes out permits prior to closing; -Seller provides a Buyer credit; -Seller does not agree to remedy some of the prior owner permits. If the open permits issue is not resolved to a Buyer's satisfaction, then a negotiation can ensue. Factors to consider in the negotiation are whether there are other offers, likelihood of another Buyer raising the same issue, feasibility of the municipality signing off on remaining open permits (in Boston, for example, the city often cannot close out older permits), and the cost of the work (if) needed to close out the permit(s). A skilled real estate attorney can provide additional guidance.
What Real Estate Agents Should Expect From a Real Estate Attorney
Thursday, August 9, 2018
All real estate attorneys possess the legal acumen needed to purchase and sell homes safely and efficiently. However, only the best attorneys make the purchase and sale process seamless not just for the homeowner, but also for the real estate agent, the mortgage firm, and everyone else involved in this complex process. Real estate agents can help ensure that they have the best person for them if they know what to expect from the real estate attorney, and what is needed to facilitate a smooth home buying experience for everyone involved.
Ethics
Real estate attorneys are not paid through commission; they are paid solely for their expertise. Therefore, it is imperative that they conduct themselves in the utmost professional and ethical manner at all times. Attorneys should always follow the laws and regulations in their field, without bribery or deception. If you think something is suspicious, ask. And if you suspect that an attorney has a hazy ethical code, look up reviews, ask for references, and ask fellow agents – you'll often be able to use colleagues in the industry to confirm or deny any lingering suspicions.
Hassle-free
Buying and selling homes can be chaotic enough without a real estate attorney that does not do their job efficiently. The attorney should be readily available and offer tools that make the process easier, like communication platforms, options for sharing protected documents, and more. One example of a tool that actually consolidates all of those services is Qualia, a technology platform that allows agents, attorneys, and brokers to simplify the home purchasing/ selling process. It not only limits the number of platforms through which the involved parties need to communicate and share documents, but also adds a layer of transparency so that all parties involved can see the process move along in real time. You want your attorney to have something like this, so that your and your client's process is easier, and more enjoyable.
Reputation
Real estate agents should demand that their real estate attorneys have a good reputation in the industry. Real estate attorneys are an integral part of the real estate process and need to be able establish client and industry relationships that make all parties involved feel confident and comfortable with each step of the process. You should look for an attorney that has a solid track record of clearing titles, negotiating contracts, and working through challenging situations. Social media, review sites, and personal references all allow agents to explore an attorney's past, and ensure that they are the right fit for you.
Connections
Though an attorney's reputation is important, it's almost, if not more important that an attorney has strong relationships with individuals in the local real estate industry. If they are well known among the local realtors and community, that tells you that they have done their job for long enough, and well enough, that they are recognized and remembered throughout the industry. Their connections within the community are also helpful in allowing you to complete the real estate transaction properly and quickly.
Though not comprehensive, these characteristics provide a good roadmap for what to look for when determining the best legal partner for you and, most importantly, for your client.
Check out this great video!
Dana was featured in The Metrowest Daily News!
Tuesday, May 8, 2018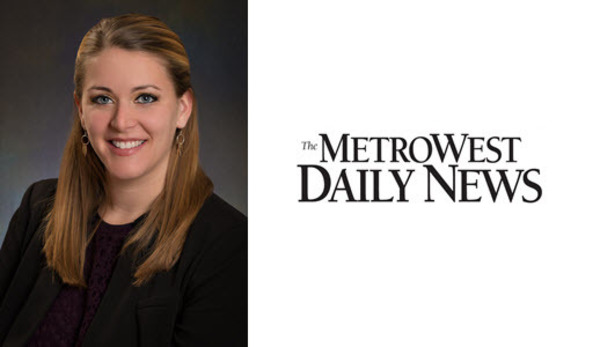 Dana wrote a great primer on what to expect when buying a condo. Read her entire piece
HERE
CONDOMINIUM CONVERSIONS
Monday, March 19, 2018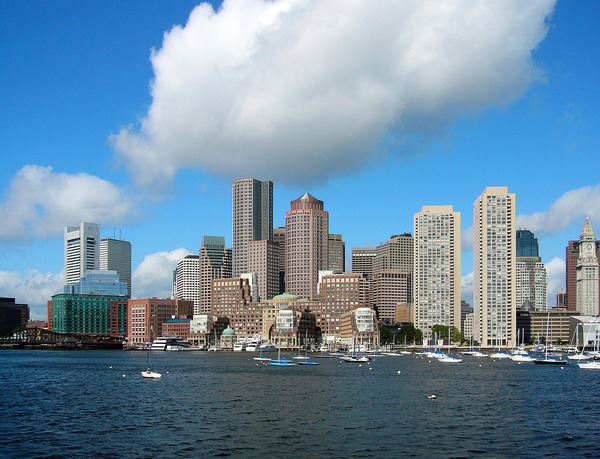 When considering whether to convert a multi-family property to condominiums, you should weigh the pros and cons. While the cost of a condo conversion is substantial, the potential benefit of owning or selling multiple units on the open market may greatly outweigh that expense.
Even if you have been using your property as an income-producing, rental property, you may be surprised at the potential financial advantage to selling two or more distinct condo units, rather than a single multifamily home.
When you are converting a property, below is a list of fees which you can expect to pay for the process:
-legal fees Consult with your attorney – legal fee depends on how many Units will be created; this fee includes the creation of the condominium documents, including the Master Deed of the Condominium, the Declaration of Trust and By-laws of the Condominium, and the proposed Condo Budget.
-architect/surveyor $1,500+ to create floor plans and site plans which will be recorded at the appropriate Registry of Deeds.
-recording fees approximately $400
You will want to speak to your attorney about the costs which may be specific to your property (how many units exist, whether the title is registered, and in which city or town the property is located). After determining the total cost to you of converting to condominiums, you should speak to a real estate agent regarding the potential sales points for each option. Only then can you make a fully-informed decision as to your best course moving forward.
Ordinance of Law Coverage for Master Insurance Policies
Tuesday, September 12, 2017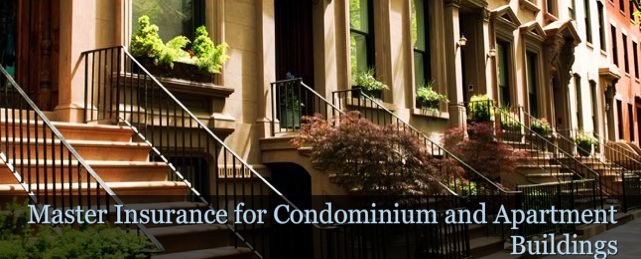 Many lenders are now requiring that in older buildings, Condominium Association's carry "Ordinance of Law" insurance coverage. Failure to obtain the coverage can delay or imperil a closing. Ordinance or Law coverage is extra coverage that pertains to the added cost of rebuilding, by enforcement of ordinances or laws regulating construction and repair of damaged buildings. Older structures that are damaged may need upgraded electrical, heating ventilating, HVAC and plumbing based on city codes. The lowest limit available is $25,000. There is typically an additional premium to add to the existing coverage.
Since it is the Buyer's lender that is requiring the change and the Association has never had to address the issue, there is work involved to educate the Trustees about the necessity of the added coverage.
One insurance agent I contacted highlighted the importance of ordinance of law coverage, stating "[p]lease understand this is extremely important coverage. I've recently seen two claims where owners were assessed several thousand dollars due to a building code issue resulting from a claim."
Coordinating "Piggyback" Transactions
Monday, June 19, 2017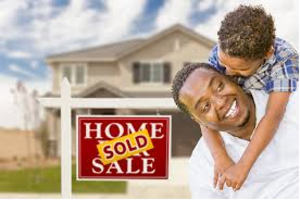 June is the peak of the homebuying season. Planning a purchase to coincide with the sale of your home or condominium unit as often occurs this time of year requires coordination and communication.
To take some of the stress out of this process, it is helpful to understand the details. A "piggyback transaction" involves selling a property and using the proceeds from the sale to purchase a new property. Piggyback transactions, also known as "back to back" transactions, usually start with the closing for the sale taking place in the morning (typically before 10 AM), and the closing of the purchase occurring in the afternoon (typically after 12 PM). This allows time for the sale closing attorney to conduct the closing, go to record (meaning recording the deed and mortgage with the appropriate county Registry of Deeds), and then wire the net proceeds to the purchase closing attorney. Once the purchase closing attorney has conducted their closing and received all funds, then they can go to record as well, completing the transaction. When navigating a piggyback transaction, a client may encounter multiple professionals and other parties involved in the process. Additionally, sometimes the Buyer of the clients home has their own piggyback transaction as well. Therefore, there are a number of factors to consider:
The Attorney's Job
Most clients who experience a smooth piggyback transaction attribute it to having good communication and coordination between the lender, attorney and real estate broker.
It is best to hire an experienced attorney to handle both transactions. A skilled attorney will line up the two mortgage contingency deadlines. This ensures that the buyer will obtain a firm loan commitment as soon as possible. The attorney will also ensure that there is enough time to fix any potential problems such as defective title. It is important for an attorney to issue spot potential problems in order to resolve them well in advance of the closing. An attorney who is prepared can always ask for extensions or other work-arounds for problems that may arise.
The Closing Day
As the closing day approaches, clients may begin to feel overwhelmed. Many clients are juggling the move with finalizing conditions with their lender, and receiving instructions from their attorney. In order to ensure a smooth closing, our firm provides the option for clients to sign a Power of Attorney for their sale so they do not have to attend that transaction. The clients then only have to attend their purchase transaction, which takes approximately one hour. Our office uses the e-filing system, Simplifile, so that clients do not close at the Registry of Deeds (where you have to pay to park, the air conditioning is unreliable, and in some counties, you have to stand in line and go through a metal detector and search in order to enter the building), but rather in our office or at the broker's office.
New Settlement Agent Software Allows for More Efficient Delivery of Real Estate Services
Friday, September 16, 2016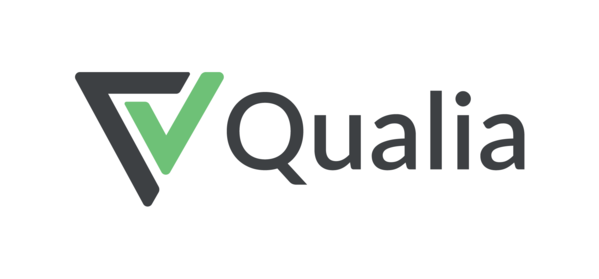 We recently upgraded our real estate settlement agent software to Qualia.
Qualia is a San Francisco based company that features cloud-based, real time collaboration, which reduces data entry and redundancy, as well as improves efficiency.
Most important, the Qualia software integrates with our vendors, including title insurance companies, Simplifile, FedEx, and Ellie Mae (http://www.elliemae.com/about/news-reports/press-releases/ellie-mae-announces-integration-with-qualia).
Qualia's features allow us to improve our delivery capabilities, which is key in a busy real estate market.
CFPB Launches New TRID Website Page for Settlement Agents
Tuesday, August 30, 2016
The Consumer Financial Protection Bureau just created a new resource TRID webpage for settlement agents.

http://www.consumerfinance.gov/policy-compliance/know-you-owe-mortgages/settlement-professionals-guide/
The page is intended to serve as a resource for settlement agents during the closing process. According to the website, Settlement Agents are "integral to real estate transactions. They gather essential data, coordinate transfer of ownership, and orchestrate many of the events leading to the consummation of a loan."
The new page has two sections. The first is a review of settlement agent responsibilities, including specific tasks and complying with privacy safeguards. The second part focuses on how information will be gathered and shared, what creditors expect from settlement agents and how do disseminate Closing Disclosure statements.
The Closing
Friday, April 1, 2016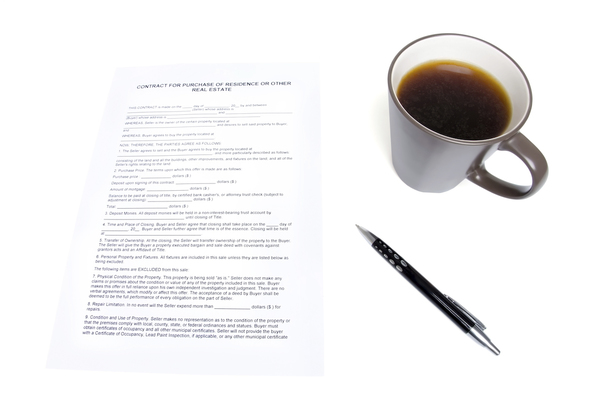 You are finally at the finish line and about to close on your new home or condominium unit. Naturally, you wonder "[w]hat are the final amount of funds to bring to closing and is there anything else I need to close?"

If you are financing the transaction, the lender is required to provide you with a "Closing Disclosure" ("CD") at least three days prior to closing. The CD will provide the final amount of funds needed to close. If you have a cash purchase, the closing attorney will provide the "Settlement Statement" which will similarly provide the final amount of funds to bring to the closing table.

You can bring the final funds by a certified bank check or send via a wire transfer.

If bringing a certified bank check, you will receive instructions as to who the check should be made payable. Moreover, your lender may "source" the funds, meaning the bank check must be drawn from a bank account "sourced" (i.e., approved) by the lender. Thus, you should confirm the bank account with the lender before obtaining the bank check.

If wiring the proceeds, you should obtain the wiring instructions from the closing attorney in advance of the closing. If wiring from a brokerage account, you should send the wire two days in advance to allow for enough lead time. If wiring from an institutional bank account, you should give yourself one day lead time.

Additionally, you should bring two forms of identification to the closing, including a valid driver's license with a photo. A passport is a good back-up form of identification. A social security card also is acceptable. Credit cards are not acceptable forms of identification.

You should schedule the "final walk-through" with your realtor in advance of the closing. The actual closing takes approximately one hour.

At closing, our office provides pens, water, and/ or coffee. We also will give you the important documents to take with you, and email you a copy of the signed closing package as an encrypted PDF file for your records.

The listing agent or the seller's attorney typically provides the keys at closing.

If we close at our office, we will electronically record the deed, mortgage and other recording documents with the Registry of Deeds for all recorded land closings. https://cannerlaw.com/blog/f/c/72
For registered land closing, we need to file the deed and mortgage at the Registry of Deeds. Once we are "on record", we will immediately send email notification to all parties.
Electronic Recordings: A Benefit to the Consumer
Tuesday, December 22, 2015
Electronic recordings (e-recordings) of deeds, mortgages and other title instruments is fully operational in Massachusetts.
E-recording is more cost effective and faster than the traditional method of recording by sending a title examiner to the registry of deeds. It eliminates the need to hold closings at Cambridge, Boston or other traffic-impacted venues.
E-recording is legal and binding, and accepted by Fannie Mae, Freddie Mac and virtually every major lender. It is a major benefit to all parties involved with a real estate closing, and Canner Law is well-versed in how to use the system to ensure a faster and more convenient closing.
The process of e-recording is very straightforward, as our office:
Registers with the registry's authorized electronic recording vendors (

Simplifile

)

Conducts closing

Scans original document to create an electronic image (pdf)

Logs on to the secure website and enter data about the document and upload the document image

Performs a quick online title run-down to ensure no title issues have arisen since the first title exam

Presses "send to the registry" button.
Then,
The registry verifies the quality of the image and the accuracy of your data

Once accepted by the registry, the document is official on record with recording data and document image immediately available on the registry website

The filer immediately gets an electronic receipt with all recording information along with an electronic copy of the recorded document.

Fees are paid by electronic funds transfer from the closing attorney, and we can avoid the usual $35 rundown fee. E-recording fees run about $4.50 per document.
In addition to e-recordings, Simplifile allows our office to collaborate with banks and lender to more easily expedite the delivery of required closing documents like the title policy and mortgage.
Please call or email our office to learn more.
A Lead Paint Primer for Realtors: FAQs
Thursday, May 8, 2014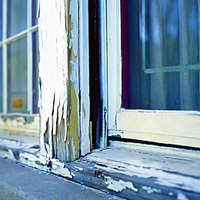 Under Massachusetts and federal law, real estate agents must tell prospective purchasers that a new owner of a home built before 1978 in which a child under six will live must have it either deleaded or brought under interim control within 90 days of taking title. It is important that realtors and sellers tell the prospective purchaser any information they know about lead in the home as the penalties for non-compliance are stiff. Sellers and real estate agents that do not meet the requirements can face a civil penalty of up to $1,000 under state law and a civil penalty of up to $10,000 and possible criminal sanctions under federal law for each violation. In addition, a real estate agent who does not meet requirements may be liable under the Massachusetts Consumer Protection Act, which provides up to triple damages. Below are realtor Frequently Asked Questions about Lead Paint laws.
What lead paint disclosures does a listing agent have to provide?
Whenever an owner of a home built before 1978 sells, the listing agent must provide the (1) the "Property Transfer Notification Certification", and (2) all ten pages of the Department of Public Health's "Childhood Lead Poisoning Prevention Program 'CLPPP' Property Transfer Lead Paint Notification."
Practice tip: It is a good idea to collate the two forms as one document in DotLoop or on the MLS when the listing agent is providing these to the Buyer.
Can the Buyer sign the Property Transfer Notification Certification form before the Seller?
No. It is invalid. The Property Transfer Notification Certification ("Property Transfer Form") must be completed and signed by the Seller before the Buyer can sign. The Buyer's signature acknowledges they are in receipt of the disclosure. Thus, the Buyer cannot be in receipt of the disclosure until the Seller first completes the form.
Practice tip: If the listing agent is slow to send the Property Transfer Form, then the buyer's agent should document the requests by email. In addition, the buyer's agent should email the listing agent's broker to request the timely receipt of the Property Transfer Form.
What disclosures and acknowledgements have to be completed on the Property Transfer Form?
All disclosures and acknowledgements have to be accurately completed, including the Seller's Disclosure, the Purchaser's or Lessee Purchaser's Acknowledgement and the Agent's Acknowledgement. Agents should be aware that HUD and the EPA have audited broker's files in the past and have at times found them deficient from a compliance standpoint. Thus, it is critical to accurately fill out the form.
Practice tip: Make sure that the Property Transfer Form includes the property address. The older form, "CLPPP form 94-3 dated 6/30/94" does not include a line for the address. Both agents working on the transaction should sign the form.
Does a listing agent have to provide a Property Transfer Form for a property built after 1978?
No. The lead paint law only applies to homes built before 1978. Therefore, testing for lead-based paint is not required.
Practice tip: If the listing agent provides a Property Transfer Form for a home built after 1978, neither the buyer nor the buyer's agent has to sign the form.
Does a Seller have to accept an offer from a Buyer who is requesting lead paint testing?
A property owner or real estate agent cannot sidestep the lead paint law simply by refusing to sell or rent to families with young children. The purpose of the lead paint law it to protect the health of children and pregnant women. An owner cannot refuse to sell or refuse to renew the lease of a pregnant woman or a family with young children just because a property may contain lead hazards that they do not want to spend the money to remove. Any of these acts is a violation of the Lead Law, the Consumer Protection Act, and various Massachusetts anti-discrimination statutes that can have serious penalties for a property owner or real estate agent. A case in point: a Boston area landlord was recently hit with a $75,000 penalty by the Mass. Attorney General's office for lead paint violations.
What is required to obtain a Certificate of Compliance?
Owners of homes built before 1978 where children under six live should have the property inspected by a licensed lead inspector. Typically, an inspector will look to remove peeling, chipping or flaking paint. A full list of surfaces to be deleaded is available in the CLPPP form.
Practice tip: To contact a licensed lead inspector, click this link.
Does a listing agent need to disclose a Letter of Interim Control?
Yes. A Letter of Interim Control is only valid for one year. Thus, if a home built before 1978 that has a Letter of Interim control but does not have a Certificate of Compliance, then the agent needs to Disclose the Interim Letter of Control and likely engage a professional to determine what work is needed to bring the property into compliance.
What is the contractors' role in the lead removal process on home improvement projects?
Richard Vetstein, Esq. of the Mass. Real Estate Law Blog notes that new regulations went into effect in 2010 that cover paid renovators who work in pre-1978 housing and child-occupied facilities, including renovation contractors, maintenance workers in multi-family homes, painters and other specialty trades. These regulations provide that most home improvement projects on homes built before 1978 require certified lead paint removal project contractors to follow strict lead paint removal precautions. Nothing in these new rules requires owners to evaluate existing properties for lead or to have existing lead removed.
Are there lead paint removal tax credits and loans available?
There are a number of lead paint removal no and low cost loans available. MassHousing, for example, has a "Get the Lead Out" Lead Paint Removal loan program for income eligible owners or tenants.
In addition, Massachusetts has a tax credit of up to $1,500 for each unit deleaded.
If an agent has a buyer purchasing a home built before 1978, should the agent request lead removal be done before the closing or after the closing?
If making these strategic decisions, we recommend that you consult a real estate attorney in order to be in full compliance with lead paint laws.
At closing, should Sellers sign the form in the closing package that says the Seller agrees to remove all known lead paint?
The form typically contained in most lender closing packages states that the Buyer agrees to indemnify and hold the lender harmless in the event of any non-compliance with lead paint laws.
The Bare-Bones of Cash Purchases
Friday, October 18, 2013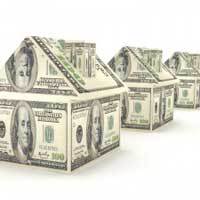 All-cash purchases of real estate have been on the rise across the country over the last decade and accounted for 33% of home sales in just the last year. A cash buyer is one who plans to buy a property without obtaining a mortgage. Cash transactions typically follow the same trajectory as financed deals, including seeking the help of a realtor and using a closing attorney. The time frame does tend to be shorter.
What else is different?
In purchases involving mortgages, usually the lender selects a closing attorney. Since there is no lender involved in a cash deal, the buyer will have to select his or her own closing attorney.
Additionally, while mortgage-backed transactions typically require obtaining lender title insurance, in a cash transaction, the buyer should always opt to purchase an owner's title insurance policy to protect against any title issues that would otherwise have been discovered by the lender's attorney.
Many sellers will require proof of ability to pay the full price of the home in cash. Consequently, an all-cash buyer should have the entire purchase amount ready in a single no-risk account for a consecutive period in order to be able to demonstrate their viability as a cash purchaser.
Our office can serve as the settlement agent ("the closing attorney") in the transaction. In addition to negotiating the P&S, our settlement services include:
Ordering and reviewing the title exam;
Ordering the Municipal Lien Certificate;
Ordering the Seller's Payoff Statement(s);
Reviewing the 6(d) Certificate, Smoke Certificate and Unit Deed;
Preparing the HUD Settlement Statement for Review;
Scheduling and Preparing Documents for Closing;
Conducting the Closing;
Procuring an Owner's Policy of Title Insurance and Declaration of Homestead;
Recording the Deed and other title documents (we e-record in most counties); and,
Conducting final title run-down then (in most counties) e-recording the Deed, MLC and Homestead.
Post closing issues: mortgage discharge tracking, payment of outstanding real estate taxes
We Can Also Provide Additional Peace of Mind For Cash Transactions:
Cash Deals are Now Fully Insured!
We have purchased an Escrow Security Bond through Lloyd's of London that fully insures your buyer's cash transaction.
The Escrow Security Bond protects cash buyers' from financial loss and provides coverage over and above the standard errors and omissions policy including:
Insures Settlement Funds
All buyer proceeds in cash transaction are now fully insured.
Computer crime rider
This enhanced coverage protects against theft of settlement funds through unauthorized access to a computer network.
Cyber liability- Consumer data security
An optional enhancement, this provides coverage for identity theft.