Mortgage Contingency FAQs
Thursday, January 27, 2022
When financing a purchase transaction, the mortgage contingency date is the single most important pre-closing event after the Purchase and Sale Agreement (P&S) is signed. The mortgage contingency date typically occurrs three to four weeks afer the P&S execution. The lender needs to issue a "clean" mortgage commitment letter on or before the mortgage contingency date, or the buyer's attorney likely will seek an extension.
What Is The Purpose Of A Mortgage Commitment?
When financing a loan, a lender undertakes a lengthy review of the borrower and subject property prior to approving financing. The borrower and the property must meet detailed federal lending guidelines. Thus, a mortgage contingency date allows a Purchase and Sale Agreement to be signed before a borrower is approved.
What If A Borrower Is Not Approved?
If a borrower's financing is not approved, then the lender must issue a "denial" letter and the buyer's attorney must submit a termination letter to the seller. Provided the request is timely, the borrower will receive a full refund of the P&S deposit (typically 5% of the purchase price in Massachusetts). However, a skilled loan officer should be able to make an early determination that a borrower is qualified for a loan. Moreover, the overall process creates incentives to ensure that the borrower is qualified: the seller, lender, agents and the closing attorney all will have invested resources into a transaction and thus want to avoid a scenario where the deal is terminated several weeks in.
What Does A Lender's Underwriter Review?
A lender's underwriter engages in a thorough review of the borrower's ability to repay a loan, including reviewing credit, employment, and assets. (Note, if a borrower has commission or bonus based income, it may take longer to analyze).
The lender also reviews the appraisal to ensure the property appraises at or above the purchase price. Finally, if the borrower is purchasing a condominium unit, the lender conducts a detailed condominium project review. The review including ensuring the condominium questionnaire, the condominium documents and financials meet federal lending guidelines.
What If The Lender Does Not Have A (Clean) Commitment Ready On The Mortgage Contingency Date?
On occasion, a commitment can be delayed due to an issue beyond a lender's control such as problems with the appraisal process. The appraisl is conducted by an independent third party, and the lender does not have direct control over the scheduling or timeline. There also are occasionally issues with obtaining and reviewing financials (e.g., bank statements, brokerage accounts, tax returns). In either scenario, the buyer's attorney will request an extension. A seller is incentivized to grant an extension because if the seller refuses to extend, they must refund the buyer's full deposit and then put the property back on the market. Thus, the buyer typically can obtain one to two extension(s). However, many deals are on tight timelines, and if a seller is purchasing, they need the certainty of the commitment in a timely manner.
Practice Tip: Most lenders will issue a mortgage commitment in advance of the mortgage contingency date. Unless and until a commitment letter contains appraisal approval and (if a condominium unit) condominium project approval, the borrower should continue to extend the mortgage contingency date.
How Should A Borrower Read A Mortgage Commitment?
Once the lender issues the mortgage commitment, it is important for the borrower to thoroughly review the letter with their loan officer and/or attorney. The commitment will contain a few outstanding conditions. Most are boilerplate that apply to all loans and are easily satisfied in the days prior to closing. They include verification of employment, a final credit check, a final inspection (if new construction), or final review of bank statements.
Conditions that should be "red-flagged" as requiring an additional extension of the mortgage contingency date in order to satisfy underwriting guidelines include when a loan is "subject to" an outstanding appraisal condition, a loss of employment, or condominium project approval.
Should A Borrower Show The Commitment to the Listing Agent?
The lender sends the mortgage commitment directly to the borrower. A borrower is not required to disclose their mortgage commitment to any party in the transaction. Often, the commitment contains personal and private information, such as bank accounts, financials and employment. A borrower simply can let the mortgage commitment date pass when proceeding forward. Often, a buyer's agent will verbally notify a listing agent that the borrower has a mortgage commitment.
2019 Real Estate Market Outlook
Friday, January 11, 2019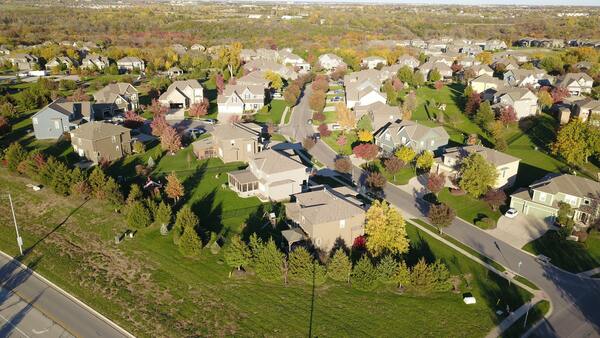 Considering the financial markets volatility, the 2019 financial year has started off on an improved note led by the decrease in interest rates and the rebounding stock market. This paints an optimistic picture of what could be in store for the real estate market in 2019.
Although pundits are once again talking about a softening of the real estate market, there are noteworthy signs that point to a positive year when it comes to real estate, both with transactions and appreciation. According to Freddie Mac, the average 30-year fixed rate has dipped to 4.51 percent, bringing the rates back to where they were in May, 2018. During this time in 2018, inventory was at it lowest in parts of the country, according to the Massachusetts Association of Realtors. Additionally, in May, the median price of homes in the state rose over the $400,000 mark for the first time in 2018. These improvements, while not a direct correlation to interest rates, do positively influence consumer confidence and stimulate the market with refinances. The stock market has seen an 8% surge since Christmas, which will also contribute to an increased sense of consumer confidence.
While it is expected that inventory is always thin in the winter, the (relatively) mild winter weather in the Northeast (to date) and an active pool of buyers, due to the lower inventory available, makes January a great time to list a home or condominium. Historically, buyers who are out shopping in the winter have a motivation for which cold, sleet and snow will not stop them from pursuing their home search and thus, equates to more serious buyers who are ready to make decisions quickly.
Additionally, for buyers, purchasing earlier than anticipated carries the advantage of eliminating much of the competition that is prevalent in the spring market. Submitting an offer prior to the onslaught of buyer competition that materializes during the spring market carries three distinct advantages; first, it allows the buyer to take advantage of lower interest rates, second, there is a greater likelihood of getting the offer accepted, because the buyers have fewer people to bid against and, last, but not least, it affords a buyer the opportunity to include contingencies (e.g., finance and inspection) that might not be favorable to winning the bid when going up against many other bidders.
So, while the news can be confusing, all key indicators point to a strong year in real estate for 2019, which, as the year unfolds will continue to increase confidence to fuel the market even more.
Closing the Gap In the Real Estate Closing Process.
Tuesday, January 8, 2019
Watch the video to understand the Real Estate closing process and the new technologies implemented to create a simplified and smooth closing process for all parties involved!
Click here to read the full article!
Improve Your Outlook
Wednesday, October 17, 2018

EMAIL MANAGEMENT TIPS!
Email is both a blessing and a curse. A real estate professional can build a busy practice through the magic of email, but the constant flow of emails can be overwhelming. From realtors and lenders to buyers, sellers and (especially!) attorneys, emails are constantly flying back and forth, and they are all sent with the expectation of an immediate response.
What is the best way to manage emails so that it serves our best interest? Here are few tips to help prevent your emails from becoming a game of whack-a-mole.
1. Set up a common email address for your office or team. Make sure the email address is included in the P&S or contact sheet. If you have team members that can address an issue while you are out of the office, it can cut down on time. Find out even more when your read #4.
2. Be proactive; anticipate the emails. Experience tells us that in certain steps of the process, more questions or concerns may arise than in others. Staying proactive keeps clients and all professionals informed.
3.Include all parties on your side of the transaction on the same email. If you "silo" the communication, it will lead to redundant emails. Keeping all parties informed and updated will also cut down on time. Conversely, avoid "crossing" emails, meaning if your client is the Buyer, do not include anyone from the Seller's side of the transaction on the same email (unless appropriate).
4. Do not reinvent the wheel with every email. Since most emails are repetitive, why rewrite each one from scratch every time? Create templates and save them in your CRM. Once you begin to do that, then it's simply 'rinse, wash and repeat'!
5. Delegate, delegate, delegate! Have an admin or associate "shadow" your correspondence. Your admin can track your emails, send quick replies letting the senders know that you will follow up with them and prioritize the important ones when you are ready for them.
6. We have somehow become slaves to our smart phones. Whether we are sitting in the car, grabbing a coffee at Starbucks or eating lunch, we feel obligated to stop mid-bite and answer every email in our in-box. If you wait to return to the office, you can probably type much faster on your keyboard and you will have more resources right in front of you.
7. Forecast the storm! Observe some simple email metrics. What are the busiest times of day for email flow? Is it morning, mid-day, possibly end of day when clients have a break from their own work? When possible, organize your day to take advantage of these peak hours. A word of advice: if you practice the habits in tip #2, you should see a significant decrease in the amount of emails coming in.
Managing your email gives you more time to manage your clients effectively and better yet, grow your business!
How Boston's Canner Law Gained Their Competitive Advantage in the Real Estate Closing Industry
Thursday, August 30, 2018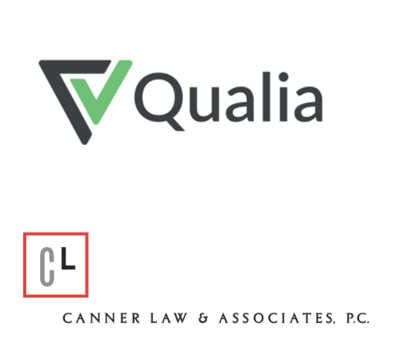 We are pleased to work with our many vendors to deliver the most cutting edge services to our clients. Our real estate software allows us to deliver numerous enhanced services.
Click here to watch our video!
Trying to Buy a Home in Massachusetts? Prepare Yourself
Friday, June 29, 2018
Read Marc's latest piece as featured in Money Inc
right here!
Bidding War Advice from a Real Estate Attorney
Thursday, May 31, 2018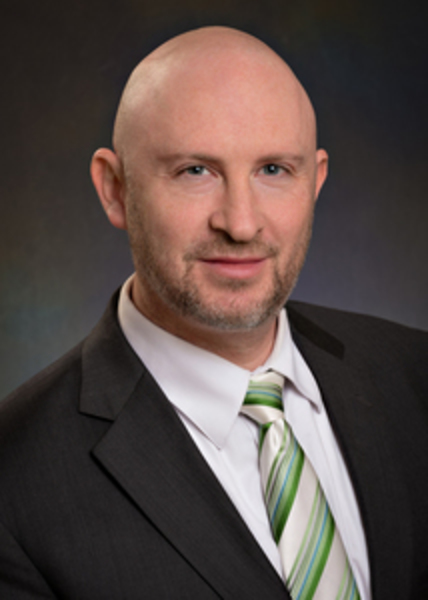 The Greater Boston real estate market is historically competitive right now, and many properties are selling for well above listing prices. In competitive markets, bidding wars are commonplace. How do you win them and, most importantly, how do you win without taking on an undue level of risk? The points below offer different ways to craft your offer, and what to consider before you commit beyond your means.
Find a real estate agent that is communicative, punctual, and level-headed

Your real estate agent should continually communicate with the listing agent, provide all documentation in a timely manner, and offer you advice that's in your best interest, in every way. It's not just the offer you put in that is important – it's the agent's relationships with other professionals in the market, his or her familiarity with the specific region in which you're buying, and his or her ability to communicate effectively and frequently, which will best position you for success.
Determine the risks that you're willing to take

According to a study quoted in the Wall Street Journal, all-cash offers are most impactful when it comes to winning the bid, boosting the buyer's odds of winning by nearly double. However, all-cash offers are neither common nor typically feasible, so – what are the next best options?
Well, the second and third most effective ways to win a bid are: "waiving a financing contingency—effectively agreeing to forfeit the deposit if a buyer can't get a mortgage," and, interestingly-enough, penning a cover letter. The fascinating piece of this is: waiving a financing contingency increases the buyer's odds by 57.9%, and, at the same time, puts the buyer at a good deal of risk, while penning a simple, heartfelt letter boosts it by 52.5%, and entails zero risk. Mortgage contingency waivers are now highly common. Before electing this scenario, however, you should be confident in your financial situation. Generally, if you're planning to finance more than 80% of the purchase price, you should not waive this contingency – it's simply too risky.
Beyond these three tactics, other methods that have been successful include: escalation clauses (in which the buyer's bid will automatically increase if another offer comes in higher than their original), waived inspection contingency (buyer can't cancel or renegotiate based on results of inspection), and pre-inspection (inspection scheduled before offer is made). Each tactic carries risk, and each risk should come with a certain threshold for the buyer. For example, will you be willing to waive an inspection contingency if you notice 200-year-old fireplaces? Is this your first time buying, and are you concerned about the terms of a potential mortgage? If so, waiving a financial contingency may not be in your best interest. The answers to all of these questions simply depend on where you are financially, and how much risk you are willing and able to take on.
Take a minute to listen to your gut.

Yes, the hardwood floors are beautiful; yes, it's a great neighborhood. But what is any given home truly WORTH to you, specifically? Will you be okay if the roof needs repairs? What about if the financing doesn't quite align with the bid you made? Is this home worth those additional potential costs?
Before taking a risk with the inspection or financing, consider: what is winning this home worth, and at what point does winning just become winning? In other words, are you truly, absolutely sure of the home and what you're willing to do for it?
Try to give yourself time, and know that you can always consult a real estate attorney with any questions you have about bidding wars and risky offers.
Check out our latest article which ran in HousingWire
Monday, April 9, 2018

Today, homebuyers can tour homes, see the neighborhood, and research the history of a property all from the comfort of their couch. Technology has streamlined the front end of the purchase process, but the actual closing remains largely stuck in the past.
Click here to read the article
Five Items to Include in A Use and Occupancy Agreement
Wednesday, April 4, 2018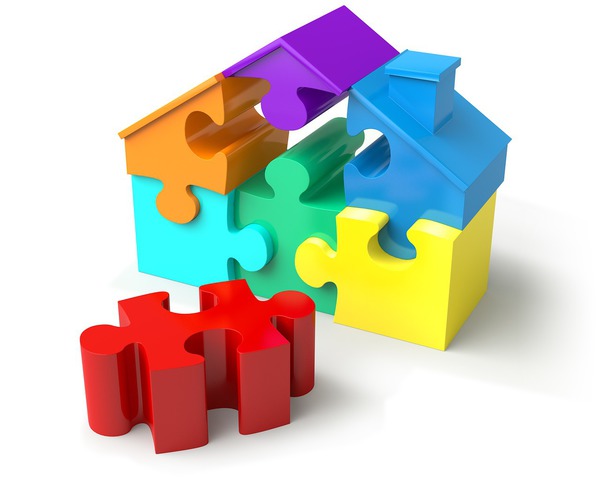 As everyone in the real estate field is aware, inventory is tight. As a result of the shortage, Sellers are nervous about listing because they may not be able to find a suitable home in a short period of time.
The Use and Occupancy Agreement (U&O) is a great tool to give prospective home buyers comfort that they will have more time to find a new home.
Here are the top five items to consider referencing in an Offer when proposing a "lease back" to allow a Seller to stay past the closing date:
59 days. If the Buyer is financing, limit the U&O term to 59 days. At closing, the borrower will have to sign an Occupancy form where they will represent that they intend to move into the property within 60 days of the closing.
Per Diem. If the Seller stays past the closing date, the Buyer can reasonably ask for per diem carrying costs, which typically include the daily mortgage interest, taxes, insurance and condominium fee (if applicable).
A Holdback. The Closing Attorney/ Settlement Agent should holdback funds at closing to enforce the U&O. A typical holdback is in the range of $5,000. The holdback can be released when the Seller terminates.
Insurance. The Buyer will need a new insurance policy in place when purchasing. The Buyer should request a rent rider to cover the occupancy period. The Seller needs to check with their insurance agent to see if they can obtain a short-term rent policy or extend their current coverage.
Utilities. Utilities should remain in the name of Seller until the termination of the U&O. Taxes should be part of the carrying costs. A final water reading should be done at closing and immediately before the Seller vacates.
There are other provisions that a skilled real estate lawyer can add to a U&O such as an indemnification, a penalty clause if the Seller stays past the termination date, and a no tenancy clause. All parties should consult with a real estate lawyer before finalizing the U&O.
What Value Does a Real Estate Lawyer Bring to a Transaction?
Thursday, February 22, 2018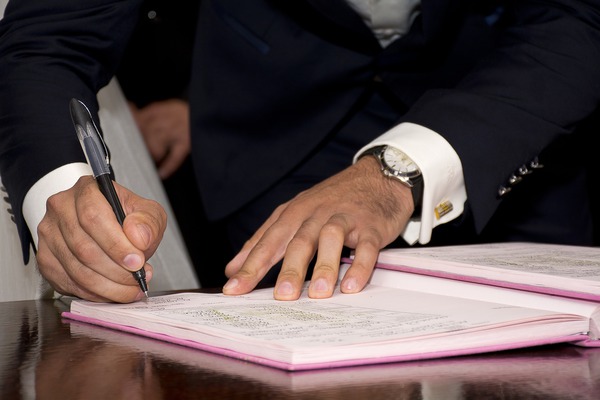 A home purchase is the biggest expenditure in a consumer's life. Peace of mind is on the line in a real estate transaction. A real estate attorney is, of course, another cost to add into the process of buying a home. But this trusted person can advocate for you, advise you, and alleviate your fears. More importantly, the attorney can take away some of your headache to allow you to enjoy the process of purchasing one of the most important investments of your life.
But how exactly does one do this? An attorney adds value as follows:
A Buyer typically engages multiple professionals and entities
Including a real estate agent, a home inspector, a licensed mortgage professional, and, further downstream, an appraisal, home insurance, title exam, and a surveyor. The countless calls with realtors and loan officers, and the discussions with your insurance agency all require a great deal of time, energy and patience. A real estate lawyer can help consolidate these different entities involved in real estate transactions, and ensure that you stay on top of all moving pieces. The attorney will also be present for the closing and can speak to any issues that come up last-minute. The attorney is a knowledgeable resource to add to your arsenal, and will help shepherd you through any concerns, vague contracts, or complicated scenarios.
In many states an attorney is required to close the transaction.
In Massachusetts (where I practice) for example, most Buyers typically retain an attorney to review the Purchase and Sale Agreement, review condominium documents (if applicable), and advocate for the Buyer in any disputes. The attorney often will discount the P&S review fee if they are handling the closing. It is not a conflict for the attorney to handle both the Buyer representation and serve as the closing counsel for the lender since the interests are simultaneous.
Consider: are you well-versed in reading and approving contracts? Specifically, real estate contracts?
If it's not something you do on a regular basis, the legalese, provisions, and countless amendments may quickly become confusing and, in some cases, intentionally misleading. A real estate attorney will read everything over for you and will ensure that any vague clauses are clarified, and any clear rules are understood by you (before you make this or that mistake).
Think about doing your taxes. Can you do it yourself with a web application? Yes. Is there a strong possibility that you'll make a mistake or miss a potential refund something simply because this is not your bread and butter? Definitely. In buying a home, it's always better to be safe than sorry and make sure the person that's reading YOUR contract knows what they're doing!
If you want to make amendments or complete a contingency purchase (like a purchase and sale, or P&S, agreement), your transactions will be more complicated.
Contingency purchases and amendments are incredibly common, and also quite tricky to manage. If you're not familiar with drafting or reviewing amendments or P&S agreements, it may be worth having someone on your side that can ensure you're agreeing to exactly what you intended to agree to.
For example, perhaps you want to ensure that your sale goes through before you move into your new home, or perhaps you want to add an amendment that states that the current owner must repair the roof at cost before your move in date. Though it seems simple enough, these amendments can quickly get complicated with jargon, provisions and unforeseen delays. Having an attorney that can advocate for you and respond to questions on your behalf will help relieve stress, and ensure a more seamless process.
Marc Canner
You can read the original article here at Money Inc article
Leveraging Technology to Ensure a Unified Real Estate Experience
Friday, January 5, 2018
One of our preferred vendors, Nate Baker, recently wrote in a Housing Wire article that closing attorneys "must explore taking the lead on implementing technology that drives the real estate industry forward."

https://www.housingwire.com/blogs/1-rewired/post/42177-the-year-of-the-title-company


At Canner Law, one of our goals has been to implement technology to improve the closing experience by connecting all parties in the transaction with secure document exchange, messaging, information requests, and real-time automated updates on closing milestones. Towards this end, all of our referral partners and their clients can now:
Order closings with one click
Get real-time updates on the closing process
Send messages and share documents securely
Use our software's mobile app while on the go
To learn more, please contact us at title@cannerlaw.com
New Back Bay Office Opening!
Monday, April 3, 2017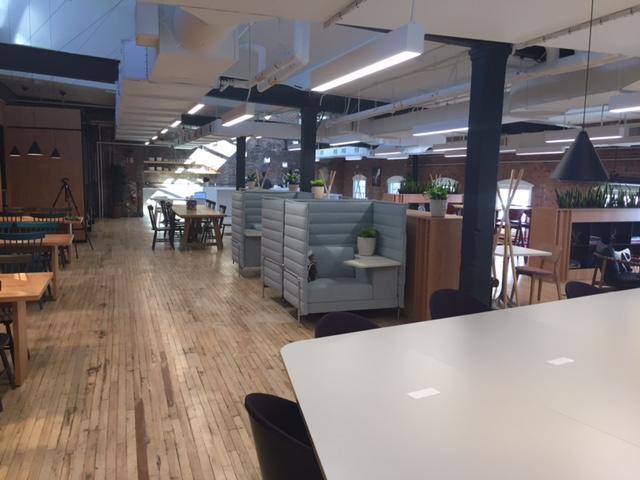 Canner Law & Associates, P.C. is pleased to announce the opening of our new Back Bay office space, located at 359-361 Newbury St., 5th Floor, Boston, MA. We will better able to service our Boston clientele and provide a convenient closing location.

If you are in the area, please stop by for a cup of coffee to check out the space and talk real estate!