Using a Closing Attorney in Massachusetts
Tuesday, October 1, 2013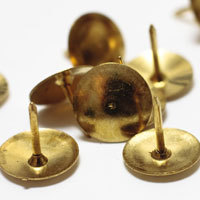 When it comes to the purchase or sale of residential real estate, title problems, disputes about condition of the property and potential litigation are always a disconcerting possibility. Engaging a real estate closing attorney is not only essential to minimizing risk of future litigation for residential transactions, but is also required in Massachusetts!
So, you might wonder, what does a closing attorney do?
The Brass Tacks: The real estate closing attorney compiles the necessary documents so that the property can legally be transferred to a new owner free and clear.
How do they do this?
Review- the accepted Offer to Purchase (the Reader's Digest version of the transaction) and the Purchase and Sale Agreement (the comprehensive document laying out the terms of the sale) and draft comprehensive riders to fully protect the buyer or seller.
Negotiate- terms of the proposed transaction and keep the participating realtors, buyers, sellers, and attorneys in the loop.
Address Title Matters- by examining the title records for prior conveyances, unpaid mortgages, liens, judgments, easements, and other encumbrances or clouds on title that might affect ability of the owner to transfer the property to a buyer.
Coordinate- title insurance. Closing attorneys coordinate the issuance of title insurance policies to the lender and the home buyer after reviewing title documents spanning back at least the last 50 years. The insurance protects against issues relating to title to the property that cannot be determined from an examination of the record of the title.
Obtain – documents including municipal lien and tax information necessary to determine paid and outstanding amounts, to assist in preparation of the Settlement Statement, and to collect/adjust the proper amount owed by each party. The closing attorney will also coordinate with the lender for the preparation and delivery of numerous documents to be signed at closing, including the mortgage, promissory note, truth in lender disclosures, and the all important HUD-1 Settlement Statement.
Conduct Closing- by providing a thorough explanation of transaction documents. All parties, including the real estate agents, go through the HUD Settlement Statement line by line to make sure all of the costs/credits are correct and paid by the appropriate party.
Record – the deed and other recordable documents after performing a final rundown of title at the Registry of Deeds, and the filing with the Registry-using electronic filing, where available, in order to speed up the process.
Arrange -post closing matters such as holding and disbursing funds according to the good funds law. Our firm ensures security and speeding using an in-house wire platform.
A good closing attorney will help give you peace of mind during one of the most significant transactions of your life. Make sure to get a closing attorney involved early in the purchase or sale process so that your interests can be protected throughout the transaction.