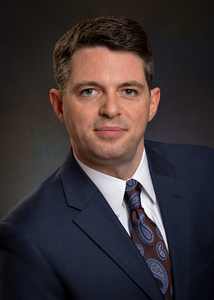 Joseph O'Sullivan, Esq.,
Associate
Attorney Joe O'Sullivan has been with Canner Law & Associates since 2015. Prior to that time he operated his own firm, O'Sullivan Law, P.C., based in North Reading, MA. He focuses on real estate conveyancing and land title matters including all aspects of purchases, sales and refinances, including purchase and sale negotiation, condominium document review, condominium conversions and residential leases.
Joe graduated from New England Law | Boston in 2012 after earning his B.S. from St. Thomas Aquinas College in Sparkill, NY in 2004. While at New England Law | Boston, he founded and served as the President of the American-Irish Law Society and took on other leadership roles, including with the Boston Bar Association Pro Bono Committee.
Memberships and Affiliations:
Massachusetts Real Estate Bar Association
Massachusetts Bar Association
Boston Bar Association.
The Greater Boston Association of Realtors (GBAR)
National Association of Hispanic Real Estate Professionals (NAHREP)
Boston Irish Business Association (BIBA)
Business Network International (BNI)
Family and interests:
Joe was born in Limerick, Ireland, raised in Orangeburg, NY, and has lived in the greater Boston area since 2008. Joe currently lives in Waltham, MA. He is an avid sports fan, enjoys live music and trying new restaurants.
Testimonials
"Joe helped my wife and I with the closing on our condo in Cambridge. We found him to be professional and very personable. He walked us through the mire of closing paperwork step by step and took the time to make sure we understood everything to our satisfaction. He was punctual with all appointments and correspondence and made the whole experience very easy. I would highly recommend him to help anyone with the closing of their home." – Seller
This was a very smooth transaction. Attorney O'Sullivan helped make this an easy closing. He was knowledgeable, pleasant and professional. – Margie Roberto – Agent with Boardwalk Real Estate Corp. December. 2018.
Last month I had the pleasure of working with Joe in purchasing a condo on the north shore. Throughout the entire process, Joe was extremely attentive to all details, gave excellent advice, and made himself available for any and all questions. I greatly appreciated the professionalism and look forward to working with Joe on future projects! – Brian B. – Buyer – August 2018